PGA Plaques
PGA

PGA Plaque and indoor set
Specifications: Engraved on brass plate (200 x 150 mm) with base in mahogany.
Price for brass plaque and indoor sign set: £ 95.00
PGA Desk Set:
Specifications: Made from oak with card and pen holder (210 x 65 mm). Place for cards and three pens.
Price: £75.00
PGA Cardholder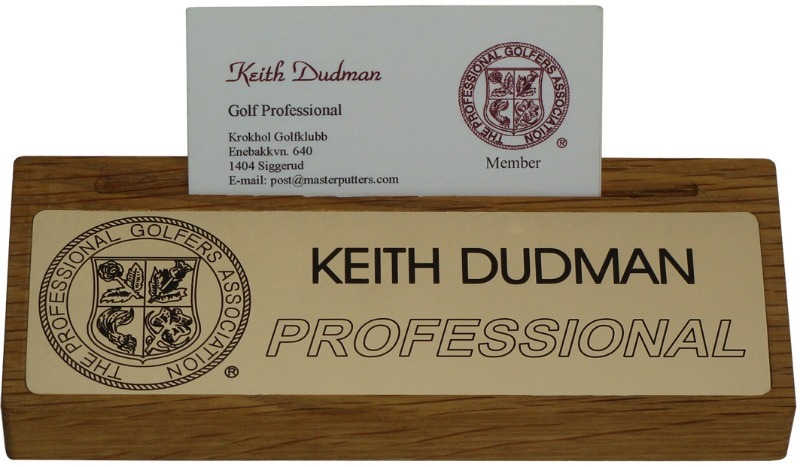 Only PGA members can order products with the PGA logo on.
All these products can be made with your own logo etc.